Residential Service
Schedule a Home Collection Today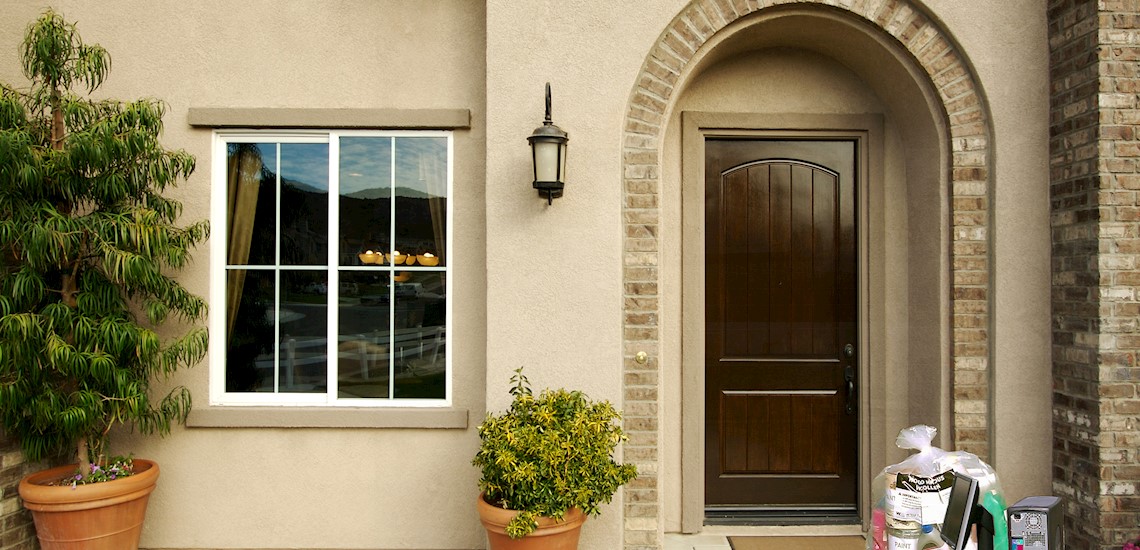 Need to get rid of it?  We'll pick it up.
WM's At Your Door Special Collection® service can safely collect many types of unwanted potentially hazardous and hard-to-recycle items from your home. Scheduling a home collection is as easy as 1–2–3. 

The items listed below are the most commonly collected, you will be provided specific details for your community.
Household Chemicals
Ammonia, cleaning compounds, bleach, floor stripper, drain cleaner, rust remover, carpet/upholstery cleaner, tile/shower cleaner, and more
Automotive Products
Antifreeze, motor oil, oil filters, fluids, polish, waxes, vehicle batteries, upholstery cleaners, and more
Consumer Electronics
Computers, laptops, keyboards, monitors, microwaves, DVD/CD players, CD ROM, fax machines, cell phones, VCRs, desktop printers, scanners, gaming systems, related cords, and more
Paint Products
Oil-based paint, latex paint, spray paint, artist paint, wood preservative, stain, caulk, sealer and more
Batteries
Batteries of various sizes: AA, AAA, C, D and rechargeable.
Garden Chemicals
Herbicide, insect spray/ insecticide, fertilizer, pesticide, and more
Fluorescent Light Bulbs
Compact fluorescent lamps (CFL) and straight fluorescent tubes
Thermometers and thermostats
Numerous items that contain mercury
Flammable Items
Kerosene, gasoline, solvents and more
Syringes and Lancets
Sharps, syringes, needles and lancets
Swimming Pool Chemicals
Pool acid, stabilizer, chlorine
 1
CONTACT US
Request a home collection of your items.                      Have list of your unwanted materials ready.
2
GET A KIT IN THE MAIL.
Open the collection kit.                                                  Read and follow the instructions.
3
ON YOUR PICK UP DATE.
Place materials out before 7:00a.m.
                                                             Items NOT accepted through this service

 Asbestos 
 Biological Waste 
 Medicines and prescriptions
 Ammunition and explosives 
 Commercial or  business supplies 
 Unknown or unlabeled materials 
 Trash, including bulky items and furniture 
 Incandescent light bulbs
 Appliances: washing  machines, vacuums,  tools, or refrigerators, 
 Tires 
 Liquid mercury 
 Radioactive items
 Containers over 5 gallons 
 Leaking or empty containers 
 Smoke detectors 
 Lamp fixtures 
 Construction related materials 
 Items improperly packaged for  transportation 
  In order to participate in this service, your community must have an agreement in place. Contact us for complete program details.
FREQUENTLY ASKED QUESTIONS